If you own a home in Perkasie, PA, and need your roof repaired or replaced, turn to the expert team at Green Eco Solutions. We're local roofers with more than three decades of experience installing, inspecting, and repairing residential roofing systems. Our company is a fully licensed and insured roofing contractor, and we only use premium materials made by the top roofing brands.
The Benefits of a New Roof
We encourage homeowners in Perkasie, PA to have local roofers replace their roofs proactively rather than in response to an issue as it will save you money over the life of the roof. The typical roof will last approximately 30 years and will deliver an excellent return on investment. Home sellers typically will recoup most if not all of the cost of a new roof and, on average, sell their homes faster as well. A new roof enhances the curb appeal of your home. It also improves energy efficiency and thus lowers your heating and cooling costs and gives you the peace of mind that your home's structure and foundation are going to be protected well for decades to come.
Need Renovation Services?
Get A Free Quote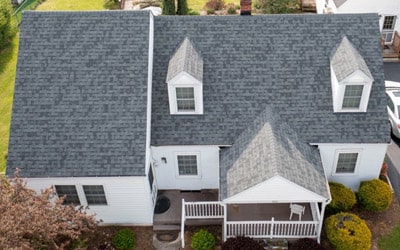 $139/Month
A Full Roof Replacement
Roof must be a minimum of 15 squares to qualify.
Subject to approved credit. Cannot be combined with any other offer. Offer expires on September 30, 2023.
Perkasie, PA Residents Trust Green Eco Solutions
When you need a roof installed in Perkasie, PA, we're the local roofers to trust. One of the reasons is our experience. Our company has been performing tear-offs and designing and implementing customized residential roofing systems for decades. Another reason is that we use only premium materials and that we design each roof to the unique needs of the particular home. We also have a thorough and meticulous roofing process that ensures that all work meets or exceeds manufacturer requirements and local building codes, and you can count on us to stand behind our work.
Is It Time to Replace Your Roof?
Age is the number one factor to consider when it comes to your roof. If you have 30-year shingles, for instance, then hire local roofers to replace your roof as you near the 30-year mark rather than waiting for 30 years to pass or an actual problem to occur. You should also perform routine inspections of your roof from the ground and look for possible indications of trouble. Those can include shingles that are missing, curled up, or otherwise damaged, flashing that is missing or rusted, balding shingles, dark streaks or any indications of mold or fungus, and any problems with your gutter system. You should also consider an annual roof inspection during which we'll perform any necessary roof maintenance.
The Roofing Materials We Work With in Perkasie, PA
As the premier local roofers serving Perkasie, PA, we work with all of the roofing materials and roofing systems that are used on homes throughout this region. That includes basic and architectural asphalt shingles, including energy-efficient materials and products by Enfinity.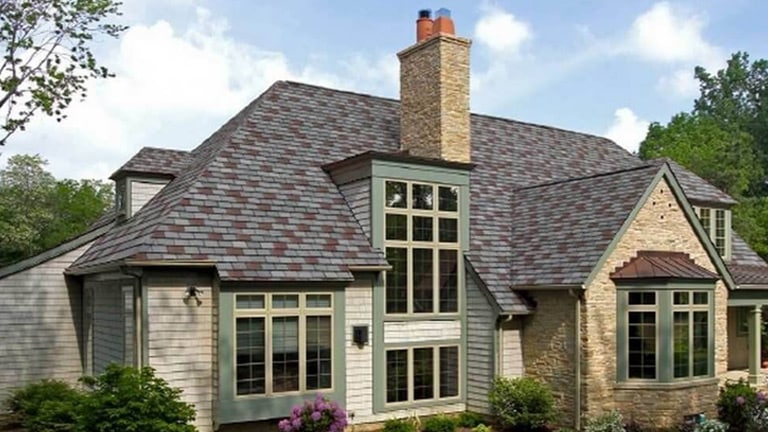 Architectural asphalt shingles and Enfinity Forever shingles in particular are the most popular roofing material in this area. Forever shingles last a long time and provide an excellent return on investment but are also thicker and enhance your home's curb appeal.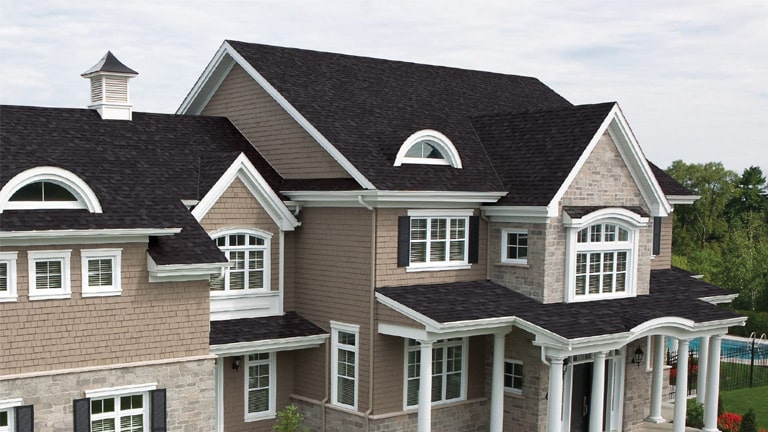 Another popular option is the fiberglass shingles made by Enfinity. These are among the most innovative architectural shingles currently made and are able to withstand the harshest weather events.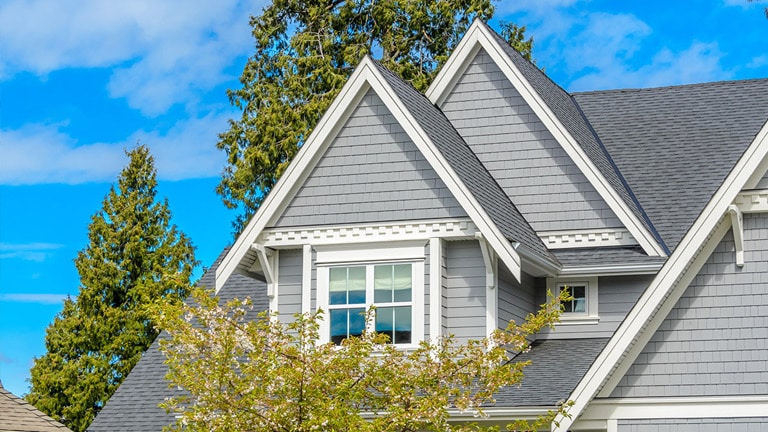 Enfinity also makes the Lifeline roofing system. These shingles are resistant to UV damage and are able to expand as they heat up. That makes them a strong option for homes that get a lot of sun as they last longer and make the home easier to cool.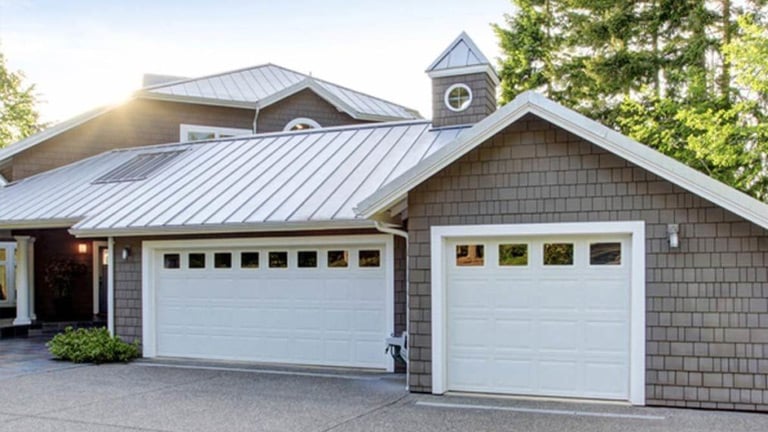 Our local roofers also install metal roofing systems, such as Enfinity Steel. Metal roofs do cost more to install but they are highly durable and last for many decades and thus provide a superior total cost of ownership.
Roof Repair Services in Perkasie, PA
Our local roofers in Perkasie, PA perform a full range of roof repair and maintenance services and depending on the age and condition of your roof, a repair may be a more practical option than a full replacement. Count on us to perform a comprehensive inspection, diagnose your roof troubles accurately, and then carry out a precision repair that not only protects your home in the years ahead but restores its curb appeal as well.
The Importance of Roof Ventilation
Another reason to choose us as your local roofers in Perkasie, PA is that we design and install complete roofing systems. That includes ridge vents and other roof ventilation components that extend the life of your roof and also help maintain an optimal attic temperature and thus making your home more efficient to heat and cool. We'll install these features as we install your new roof, or if you have a relatively new roof that wasn't installed correctly, we may be able to add them after the fact.
Your Local Roofers in Perkasie, PA
At Green Eco Solutions, we're proud to be the local roofers in Perkasie, PA that area homeowners trust and rely on, and we want to make you our next loyal customer. Call us today or contact us online with any questions or to schedule an appointment.