Skilled and Experienced Metal Roof Installers Near Spinnerstown, PA
Green Eco Solutions has been a trusted and established roofing contractor in this region for more than 30 years, and our metal roof installers near Spinnerstown, PA are highly skilled and experienced tradespeople who work with all types of metal roofing used for residential applications. When you hire Green Eco Solutions to replace an old metal roof or to convert your home to metal roofing, you do so with the confidence that we only use the best roofing materials available, our work exceeds manufacturer requirements, and we stand behind our work with a Homeowner Happiness Guarantee.
Need Renovation Services?
Get A Free Quote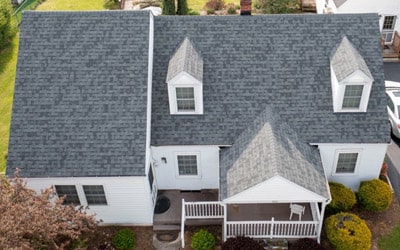 $139/Month
A Full Roof Replacement
Roof must be a minimum of 15 squares to qualify.
Subject to approved credit. Cannot be combined with any other offer. Offer expires on September 30, 2023.
What Is Metal Roofing?
Metal roofing is a roofing system that employs metal panels as opposed to other materials, such as asphalt shingles or wood shakes. The use of metal roofing dates back to the 1700s when copper was relatively inexpensive. In the 1800s, America now had its own rolling facilities, and sheet metal roofing became prevalent. Eventually, copper became too expensive for use as a roofing material for the average homeowner, and inexpensive asphalt shingles became a more popular choice than sheet metal. But metal roofing has come a long way since then. Modern options include aluminum, steel, and zinc. These systems are available in a wide range of colors and styles, and metal has once again become a roofing trend due to those improved aesthetics but also the many other benefits that metal provides.
The Benefits of Metal Roofing
There are many advantages to the metal roofing systems that our metal roof installers near Spinnerstown, PA install, and longevity is arguably at the top of that list. While it's true that a metal roof does cost more to install than a typical asphalt shingle roof, it lasts longer—more than 50 years in the case of aluminum and steel and upward of 100 years in the case of zinc and copper—and thus provides a lower total cost of ownership. Metal roofs are very energy efficient as well and can even reduce cooling costs by as much as 30% due to the way the metal reflects UV rays. A metal roof is among the most environmentally friendly roofing options. These materials are algae, moss, and fungus-proof. They are fire resistant too and provide excellent impact resistance as well. Modern metal roofing systems are also much lighter than many people expect, and that makes them suitable for practically all homes.
Why You Should Choose Green Eco Solutions
Our metal roof installers near Spinnerstown, PA have been installing and replacing metal roofing systems in this region for more than three decades. We are a fully licensed and insured roofing contractor that has earned many of the industry's most prestigious certifications, including being an Owings Corning Preferred Contactor. We're also BBB accredited with an A+ rating, and our Homeowner Happiness Guarantee means that if you're not 100% satisfied with our services, you don't pay.
Is It Time to Replace Your Metal Roof?
As the premier metal roof installers near Spinnerstown, PA, we're often asked how to tell when a metal roof needs to be replaced. If you have a standing seam metal roof expected to last 50 years, for instance, then we recommend replacing it before you reach the 50-year mark as opposed to waiting for it to wear out and running the risk of water damage. It's also a good idea to have an annual inspection performed. Metal roofs don't require much maintenance, but providing any necessary upkeep in a timely manner goes a long way to ensure the long roof lifespan that you signed up for. You should also call us right away if you suspect storm damage or notice any rust, worn paint, punctures, tears, or leaks.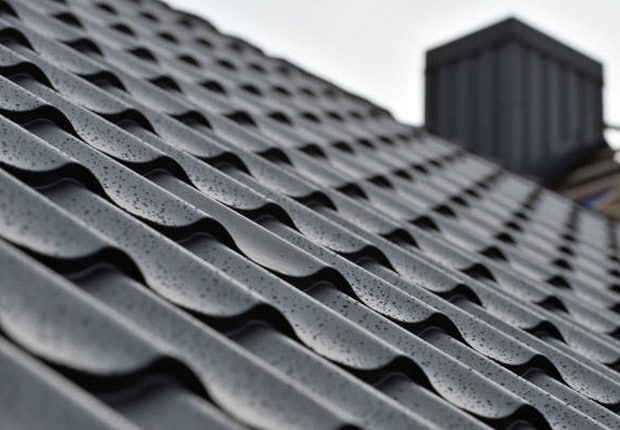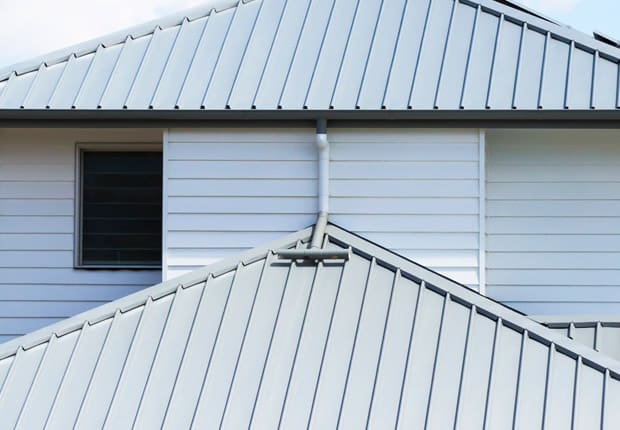 Metal Roofing vs. Asphalt Shingles
Another question we're asked often is whether we recommend metal or asphalt, and it really depends on the particular customer and their unique home. One thing we stress is that there are numerous design options when it comes to both metal roofing and architectural shingles, so whatever your preference, you're going to be able to find the perfect aesthetic for your property. The big advantage of shingles is that they're cheaper, so, the installation is more affordable for many homeowners. A metal roof, however, is going to last longer and therefore be cheaper over the life of the roof. Some homeowners may even be eligible for insurance discounts and tax credits that will help them offset some of the additional costs. Metal roofing is also better for the environment as it's 100% recyclable. While metal roofing doesn't damage easily, if you ever do need repairs, an asphalt roof is going to be cheaper and easier to fix.
Roof Inspections and Free Quotes
If you're considering a new roof, our metal roof installers near Spinnerstown, PA are happy to come out to your home to provide a consultation. We can perform a comprehensive inspection, answer any questions that you may have, and explore your repair or replacement options with you. If you're interested in having us perform any of that work, we'll also provide you accurate estimates at no cost and without obligation.
Green Eco Solutions Is Here to Help
Our metal roof installers near Spinnerstown, PA will install a new metal roofing system that will protect and beautify your home for many decades to come. Call us today 1-610-798-1498 or contact us online for a free quote or with any additional questions about the top-notch services and premium materials we offer.