Get New Front and Patio Doors for Your Home
We install high-quality entry doors in a variety of finishes and sizes. The specific door or glass styles that can be installed will depend on the size of the opening in your door frame. You don't need to worry about handling a door frame by yourself because our knowledgeable contractors can assist you in choosing the best product for your house.
Finding the ideal door for your house is an important step, but no door looks finished without the proper accents. To give your door a custom look, we can install distinctive knobs and handles and supply a range of colors. Transom windows, sidelights, and decorative or privacy glass are all excellent ways to enhance the appearance of your door and create a striking entrance.
Need Renovation Services?
Get A Free Quote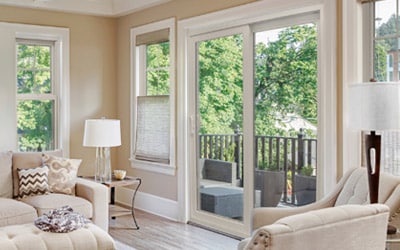 20% Off
New Doors, Windows, Or Siding
Certain restrictions apply. Please call for details.
Cannot be combined with any other offer. Minimum purchase required. Offer expires on September 30, 2023.
Should I Replace My Entry Door?
A high-quality door can last for many years if maintained properly, but eventually, it makes more sense to replace it than to repair it. Take a close look at your entryway and ask yourself a few questions to determine whether or not that time has come for a replacement.
Does your front door have dents, scratches, or other damage?
Are there any breaks or cracks in the door's panels or along its edges?
Does the door allow drafts to enter?
Have you had trouble getting the door to hang straight on the hinges?
Is locking the door a hassle frequently?
If any of those situations are occurring, it's probably time to seriously think about replacing your door. A new door provides enhanced aesthetics, energy efficiency, security, simplicity of use, and more.
No Hassle Pricing Quotes
Call Green Eco Solutions if you're interested in one or more new doors for your Spinnerstown, PA house. To help you explore your options and get any questions you might have answered, we'll send one of our door installation specialists to your house. Your home will be precisely measured by our consultant, who will then give you accurate, up-front estimates for the doors and other options you might be interested in. You won't ever have to worry about being subjected to pushy sales tactics or any other unethical sales practices.
Types of Entry Doors We Replace in Spinnerstown, PA
Green Eco Solutions installs the entire line of Andersen doors and is an Andersen Certified Contractor. The complete product lines from Advisar, Guardian Elite, HiMark, and HMI are also available through our company. Entry, patio, French, sliding, storm, and screen doors are just a few of the numerous door installation options available with these product lines.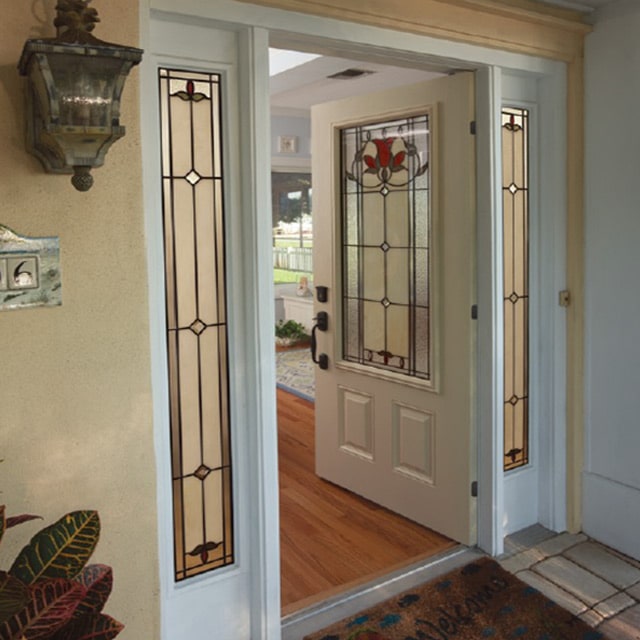 Front Doors
Front entry doors are essential to your Spinnerstown, PA home's functionality as well as curb appeal. We offer a wide variety of styles and secure, energy-efficient doors in both painted and stained finishes.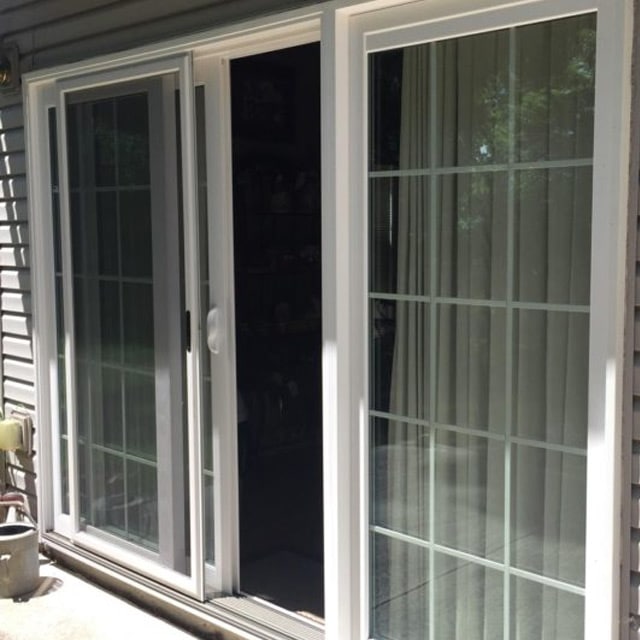 Sliding Doors
We provide an extensive selection of elegant and energy-efficient sliding doors that are of the highest caliber. Sliding glass, patio, pocket, barn, bi-fold, and multi-slide doors are common choices.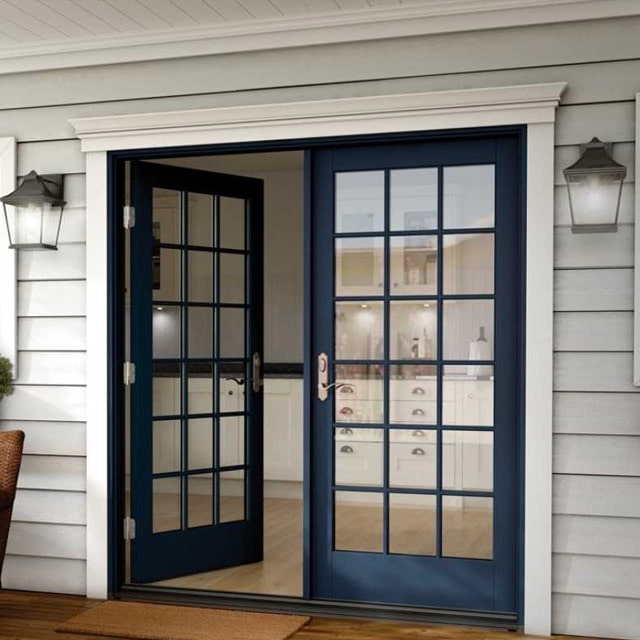 French Doors
French doors are among the most elegant styles available and have a traditional door design. They work well for indoor applications as well as for installing patio doors and creating upscale entrances.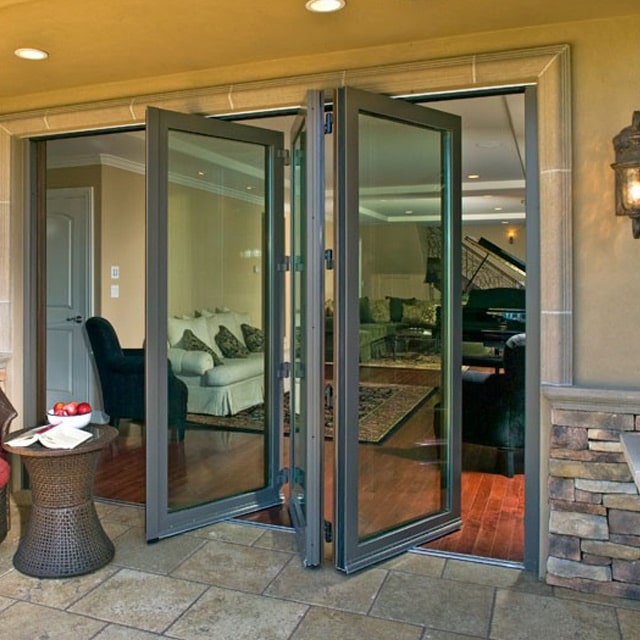 Folding Doors
Folding doors are made up of several unique panels that can be folded or unfolded to open or close the door. The glass wall is seamless when closed, admits a lot of natural light, and offers a stunning view.
Security Doors
Consider using a steel security door to make the entrance to your home as secure as possible. They have a steel frame and a variety of powder coat finishes are available for the heavy-duty steel hinges.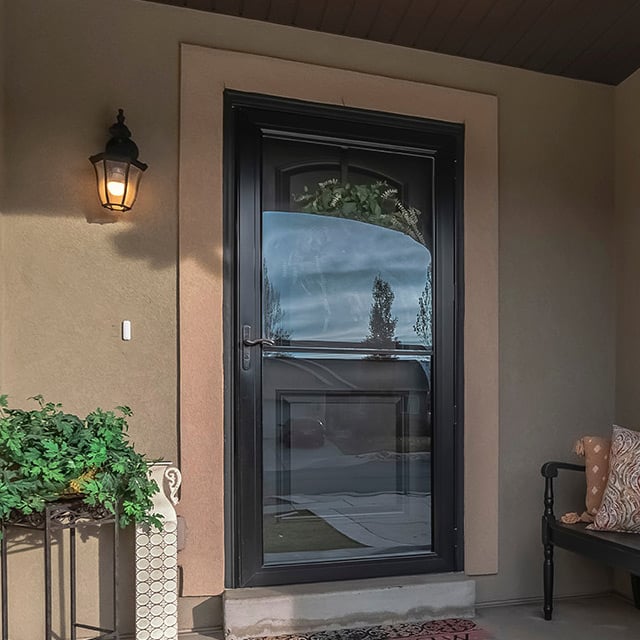 Storm Doors
With a storm door, you can safeguard the expense of your new exterior door. Our storm doors are beautiful and strong, they increase the lifespan of your main door and give you more ventilation options.
Custom Doors for Every Style of Home
Visitors will often first notice your home's front door. With so many customizable front door options, it can be challenging to find the ideal door that works well, suits your daily requirements, and expresses your originality and flair. Don't worry if the variety of front entry doors available on the market overwhelms you. Picking the perfect door will result in increased energy savings, smoother operation, and less maintenance. You will have an elegant entryway that makes a great first impression for years to come.
Choose Green Eco Solutions for Entry Door Replacement in Spinnerstown, PA
Upgrade the look, safety, and efficiency of your home with new entry doors. Our doors are custom ordered to ensure a perfect look and fit every time. Contact Green Eco Solutions today at 1-610-798-1498 to learn more about our Spinnerstown, PA entry door replacement services and to schedule a free estimate.