Make Your Bathroom Work for You
Different families have different needs for their bathroom. Green Eco Solutions can make any bathroom conversion process simple, whether you want to switch to a shower to save time in the morning or to a tub for soothing relaxation. Our process is designed to construct your new space in as little as one day with the help of our bathroom experts. Our bathtubs come in a variety of designs and colors to fit any home and are built to seamlessly replace your existing bath area.
Need Renovation Services?
Get A Free Quote
Elegant & Low Maintenance Baths & Showers
Each of our bathtubs and showers is made from non-porous acrylic, a material that is incredibly hardy and low-maintenance and won't chip or crack. Additionally, your new tub won't have grout, so you won't need to scrub it vigorously or use bleach. Your new tub surround will be water-tight after our triple-lock seal installation, making it nearly impossible for water to get underneath.
A bathroom that needs updating typically has grout and dated hues that are reminiscent of earlier decades. A simple bath to shower conversion could be all that is needed to give your bathroom the brand-new appearance and feel you desire. Unlike customarily pricey, drawn-out renovations, Green Eco Solutions can have your new bathroom functional in as little as one day.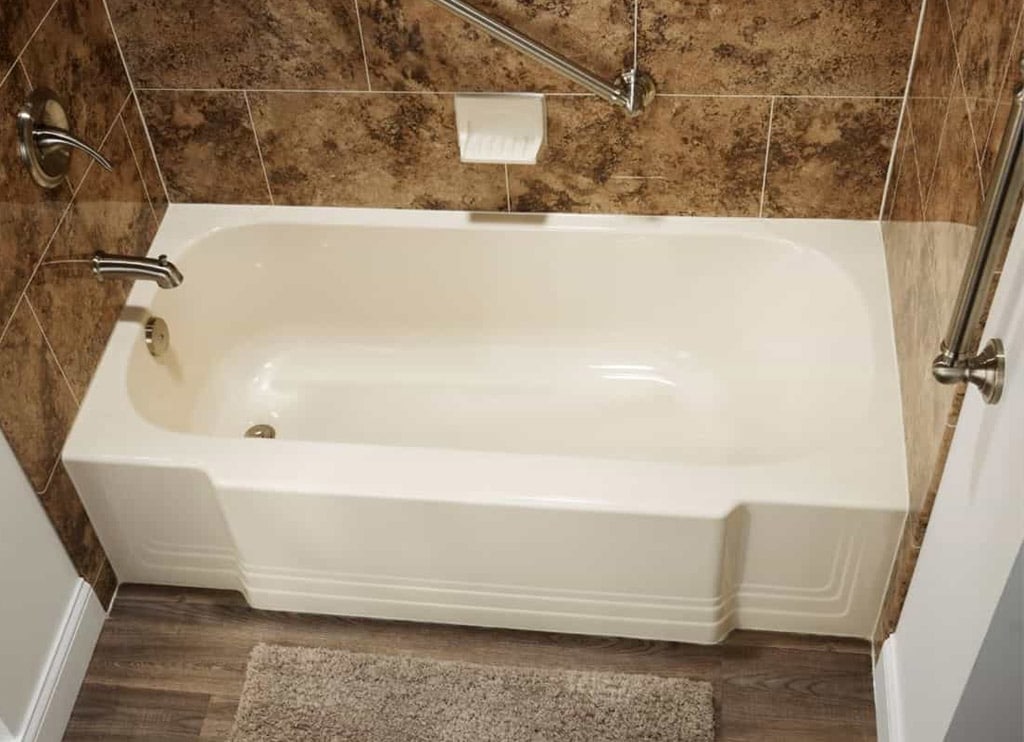 Are you looking for a safer option than getting out of the shower each morning on the slick floor? After a long day, would you rather indulge in a luxurious soak in the tub? You can have the fashionable, useful bathroom of your dreams with our shower to tub conversion. We'll remodel your bathroom in as little as one day to precisely suit your bathing and aesthetic desires.
Want to Remodel Your Bathroom?
Walk-In Tubs
It can often be challenging for people with limited mobility to climb into a slippery bath tub, and for some people, it might even take away their independence. Never again worry about the risks of entering a bathtub. Your walk-in tub could be installed by the professionals at Bath Planet in as little as one day. Any home in need of a walk-in bathtub remodel can benefit greatly from our straightforward, reasonably priced bathroom renovations.
Barrier-Free Shower Installation
A barrier-free shower is a great substitute for a tub for people who would rather relax for their morning shower. The low barrier shower eliminates the need to step over a high shower wall and is easily wheelchair accessible thanks to its open side that is level with the floor. For people with limited mobility, this special shower floor is the ideal way to maintain their independence while bathing.
Time to Convert Your Tub or Shower?
Our experts can quickly transform your outdated bathroom into the bath or shower of your dreams thanks to our premium products and first-rate remodeling process. Whether you need added accessibility or just need some tranquility, the bath experts at Green Eco Solutions are here for you. Contact us to get a free in-home estimate.