Affordable Floor to Ceiling Shower Upgrades
Our experts can design the shower of your dreams, whether you want to modernize the look and feel of your bathroom or need to make a shower that is easier to access for those with limited mobility. Your shower will be made to your specific requirements using a range of available styles, colors, and accessories. Even built-in seating can be added to create the luxurious shower you deserve.
Need Renovation Services?
Get A Free Quote
Reasons to Replace Your Shower
Water Leaks and Spots: Have you noticed water pooling on the bathroom floor or wet spots on the shower's surrounding walls? Neither situation is ideal, as both are major warning signs of a leak. Sometimes, reapplying caulk around the shower's edges will solve the issue, but in other cases, pipes behind the wall may have a leak. If you notice unusual water spots around the shower, notify a professional plumber right away.
Stains and Rust: Neglecting routine maintenance around your shower can cause tiles and associated hardware to accumulate stains and rust. Minor stains, mildew, or water spots can usually be cleaned with a bathroom cleaning solution and a scrub brush. However, if these become severe, they may be irreversible. Keep in mind that rust only worsens over time and rusted fixtures may fail unexpectedly.
Problems with Shower Doors: Are you having trouble with your shower doors? Perhaps they no longer slide easily, or maybe the glass is chipped or cracked. If these issues aren't addressed early on, they'll only worsen over time and may ultimately fail completely. Even small cracks or chips can expand with time, potentially causing a bathroom full of broken glass.
Customize Everything About Your New Shower
You have a choice of a variety of shower replacement options that help you design the bathroom of your dreams. We can simply replace your shower or even convert it to a tub. We can fabricate your shower to match any style with shower walls and pans in a variety of colors and designs, including barrier-free and neo-angled. Additionally, a variety of accessories, such as shelving units, built-in seating, grab bars, and more can be retrofitted into your shower. We can design a shower that meets your needs, no matter what your vision may be.
Want to Replace Your Shower?
A barrier-free shower is a great substitute for a tub for someone who would rather relax for their morning shower. The low barrier shower eliminates the need to step over a high shower wall and is easily wheelchair accessible thanks to its open side that is level with the floor. For those with limited mobility, this special shower floor is the ideal way to maintain their independence while bathing.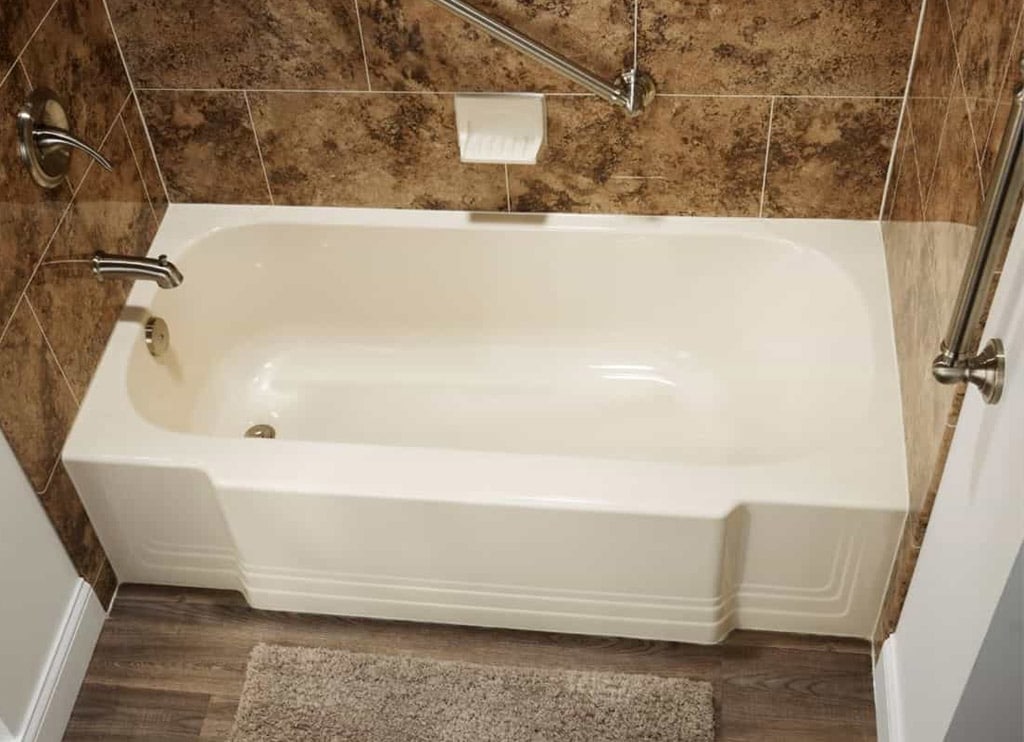 Are you exploring a safer alternative to stepping out of the shower onto the slick floor every morning? Would you prefer a relaxing dip in the tub after a long day? With our shower to tub conversion, you can create the stylish, functional bathroom of your dreams. We can renovate your bathroom in as little as one day to meet your bathing and visual needs.
Schedule Your Shower Replacement Consultation
Are you ready to talk about shower replacement but don't know where to start? This is where we step in. When you hire Green Eco Solutions to handle your new shower installation, you can be confident that you will receive a high-quality product and a smooth installation. We can have you in your dream shower in as little as one day. Contact us today to set up a free in-home consultation.