Durable, Maintenance-Free Home Siding
Siding can last for more than 20 years, depending on the material used and the quality of installation by your original siding contractor. This is excellent news, as siding is an expensive home improvement project. With so much time between replacements, homeowners can become complacent with their siding.
The truth is that if you want to protect your home's foundation and inside, you'll need to replace all siding at some point.
There are numerous aspects to consider when deciding which type of siding is ideal for your home and who should install it. Here, you'll learn all you need to know about siding replacements before making a decision.
Need Renovation Services?
Get A Free Quote.
Siding Replacement
Indicators That It's Time To Replace Your Siding
If properly cared for, siding can last well over 20 years. All siding materials, however, will need to be changed at some point. If your siding is more than two decades old, or if you detect any of the difficulties listed below, it's time to call a siding replacement expert.
Faded Color
Excessive UV exposure can cause browning and fade in vinyl siding. Vinyl that has been faded by the sun is brittle and susceptible to cracking and breaking. While siding can be easily repainted or stained, fading still reveals the siding's age, and it may be time to replace it.
High Energy Costs
If you've observed that your energy bills are substantially higher than usual, or if you're experiencing drafts or hot areas in your home, it's possible that your siding has lost its insulating properties.
Moss, Mold, or Plants
Mold and moss are more than just unsightly. If you detect plant growth on your siding, that means your siding is retaining a lot of moisture. This can be a warning sign that more significant structural issues are on the way.
Water Damage
If your siding has deteriorated to the point where it is no longer a barrier to the weather, rainwater may be able to leak into your home, weakening the structure and possibly damaging the drywall on the inside.
Warping or Bubbling
Bubbling and warping indicate that moisture has become trapped behind the material or that your vinyl siding has been exposed to high temperatures. In either case, it needs to be changed because it no longer creates a sealed barrier.
Insects
Look for signs of woodpecker, squirrel, and insect damage. While any siding can be attacked by insects, termites are particularly fond of wood siding.
Siding For Your Home
Common Types of Siding
When it comes to siding replacements, you'll have to choose from a few distinct options. Each material has advantages and disadvantages, so consider all the options to pick the one that best suits your taste, lifestyle, and budget.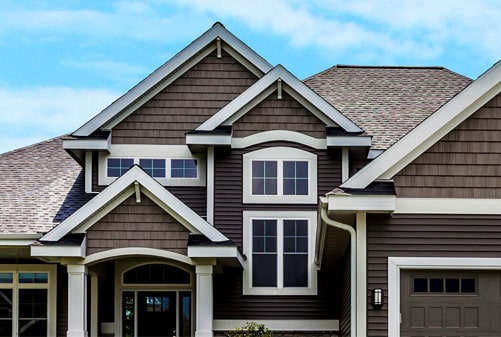 Siding Replacement System Elements
The majority of siding material discussions center on the siding panels themselves Depending on the materials you choose, there is a lot of variety in lifespan, durability, and cost. It is also vital to remember that siding replacements are part of a larger system. The top layer of your siding isn't all there is to it. Here are the other components of your siding system: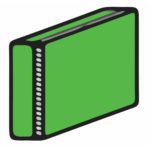 Backerboard
The plywood or cement Backerboard is affixed to the outer wall with studs and sits behind the external siding panels.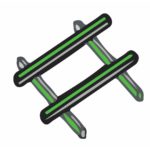 Batten
The strip of wood that seals the joints where the siding panels attach on wood siding.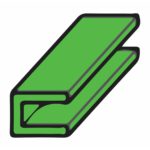 Channel
The trim can also be referred to as a channel. The siding is inserted into the portion of the trim or corner post.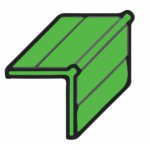 Drip Cap
Before the siding is completed, an L-shaped flashing is installed over windows and doors to prevent moisture from leaking in where the siding and doors or windows meet.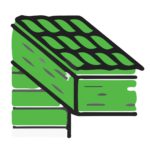 Fascia Board
Fascia is a term used to describe the wooden boards that run along the top perimeter of a building, right beneath the shingles. Fascia Board covers the ends of the rafters at the eaves.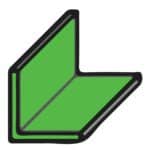 Flashing
Flashing is the thin layer that directs water away from the intersection of siding and roof parts. Metal flashing is usually made from galvanized steel, aluminum, or copper.
How To Pick The Best Siding Replacement Contractor?
It's time to choose who you'll hire after you've chosen your products, gotten price estimates from contractors, and looked through warranties. For many homeowners, determining which companies are good and which are bad is the most difficult part of the process. It is all about trust when it comes to siding contractors. Which contractor or remodeler will go above to provide complete transparency and take the time to walk you through the entire process?
Going through a thorough inspection procedure is one method that good siding contractors use to establish confidence with potential clients. You can't be sure that the estimate or proposal you receive is accurate until your contractor takes measurements and inspects the whole outside of your property. Too many contractors will get away with low-cost estimates and obtain new work solely based on pricing. That may work for some homeowners, but the greatest alternative for protecting and increasing the value of your property is to hire the most reputable contractor.
Someone will always be able to complete the job for less money. Place your siding replacement in capable hands. Get a fast instant quote on your siding replacement project HERE or fill out our form below and one of our experts will contact you to schedule a free estimate.
How To Calculate The Cost Of A Siding Replacement
Get an instant quote on your siding project HERE!
It is difficult to know how much it will cost to replace your siding. You will need to consider the type of siding, labor costs, and the specifics of your home. To begin, think about how the following factors may affect the price of your siding replacement.
Siding Type
The cost of various siding materials will vary greatly. the most expensive siding will be fiber cement, followed by wood siding. Wood prices vary greatly depending on the cut and color or stain. Finally, Vinyl Siding is usually the least expensive option, while supporting the same durability as wood and fiber cement siding.
Additional Resources
The cost of various siding materials will vary greatly. the most expensive siding will be fiber cement, followed by wood siding. Wood prices vary greatly depending on the cut and color or stain. Finally, Vinyl Siding is usually the least expensive option, while supporting the same durability as wood and fiber cement siding.
Your House's Size
It may seem simple, but the size of the area where siding needs to be replaced has an impact on the cost. The cost of siding is determined by the square foot, so the more you need, the more it will cost.
Existing Siding
Make sure the removal and disposal of your old siding is covered in your contract. Getting rid of harmful siding, like asbestos, can increase the cost of your project.
Inspection And Permits
A permit is usually required whenever considerable work is done on a residence, though this is not the case in every county or state. Permits should be pulled for your by a skilled siding replacement business; nevertheless, permits do cost money. You may also be required by the city or county to have an inspection of the work after it is completed.
It is recommended to acquire an estimate from a professional when trying to figure out how much it will cost to replace your siding. Unlike some contractors who simply eyeball your home's exterior to provide an initial quote, Green Eco Solutions consultants inspect and measure your home to provide you with a quote that includes all of the necessary information upfront.
Ready to book?
How To Book Our Vinyl Siding Services
1. Book A Consult & Describe Your Project
Contact us, and Green Eco Solutions will inspect your current Siding replacement needs.
2. Get The Terms & And Estimated Price
Review a price lock on your project that is good for one year to use towards your future planning.
3. You Can Rest, Let Us Do The Work
Now you can sit back and relax. All Siding replacements are backed with a lifetime warranty on labor and materials
Why Homeowners Choose Us For Vinyl Sidings
Trusted, Quality, and Warranted Energy Saving Home Improvement Services
Green Eco Solutions takes great care to ensure all our products are of the highest quality and ratings achievable
Owens Corning & Guardian Elite Series Products
Green Eco Solutions is a certified contractor for trusted and leading name brands from the industry such as Andersen, Owen's Corning, Enfinity, and HiMark
Proven Dedication To The Local Community For Over 25 Years
Green Eco Solutions has been committed to giving our clients the most innovative energy efficient options for their projects. We believe that a dedication to making a difference starts with us!
Free Estimates On All Work
We invest in your project from the beginning, with detailed and accurate estimates that provide you all the information you need in order to feel completely comfortable with your new home improvement project