Cedar Siding Shingle, Shake & Clapboard Installation
If you own a home in the Lehigh Valley and would like to upgrade it with cedar shingles, shakes, or clapboards or want to replace aging cedar siding, Green Eco Solutions is the company to trust. We are a home improvement contractor that's been established in this region for more than 30 years, and you can hire us with the confidence that we're going to install your new siding using the best materials available and with the thoroughness and attention to detail your home deserves.
Has the Time Come to Replace Your Siding?
Green Eco Solutions recommends a proactive approach to siding replacement because waiting too long carries the risk of structural damage that will be considerably more expensive. You should also monitor your utility costs because aging siding is among the leading causes of energy loss. Inspect your siding on a regular basis as well. Missing, loose, or damaged panels should be repaired as soon as possible, and if the issues are widespread, then it's likely time to invest in new cedar siding. You should also watch for rot and other signs of water intrusion, including fungal growth, mold, and pest infestations.
Need Renovation Services?
Get A Free Quote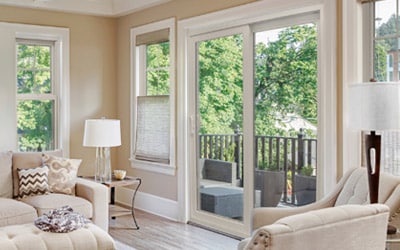 20% Off
New Doors, Windows, Or Siding
Certain restrictions apply. Please call for details.
Cannot be combined with any other offer. Minimum purchase required. Offer expires on September 30, 2023.
What Is Cedar Siding?
Cedar siding is a natural wood siding made with wood acquired from cedar trees, and it's used to side building exteriors in order to protect the underlying structures from the elements. There are many kinds of cedar, but the types typically used for siding are western red cedar and eastern white cedar. Each has its benefits. Red cedar tends to be stronger and available in larger pieces whereas white cedar tends to last longer and age more elegantly. There are also different styles, which are determined by how the cedar is processed. Clapboard is a traditional siding style and one that is emulated by many of the fiber cement and vinyl siding products available on the market. Cedar shingles are vertically oriented rather than horizontal, and cedar shakes are similar in orientation but textured rather than smooth.
The Benefits of Cedar Siding
Cedar is an excellent choice as a siding material because it's a durable and lightweight wood. It provides strong protection against wind, rain, and impacts, and it's a superior insulator, which results in a quieter home that's more affordable to heat and cool. Cedar siding also requires little to no maintenance, and it can last 40 years or beyond, which results in a low total cost of ownership. Cedar provides a home a beautiful and distinctive aesthetic and adds real value to the property. The wood has inherent antibacterial and antifungal properties. That's why you can leave white cedar unfinished and let it age naturally, and with red cedar, you can choose from many different stains that will accentuate its natural grain.
Need a Siding Replacement?
The Siding Options We Offer
Green Eco Solutions specializes in all of the siding materials used in this region. That includes cedar siding but also vinyl siding, foam-backed siding, and fiber cement siding.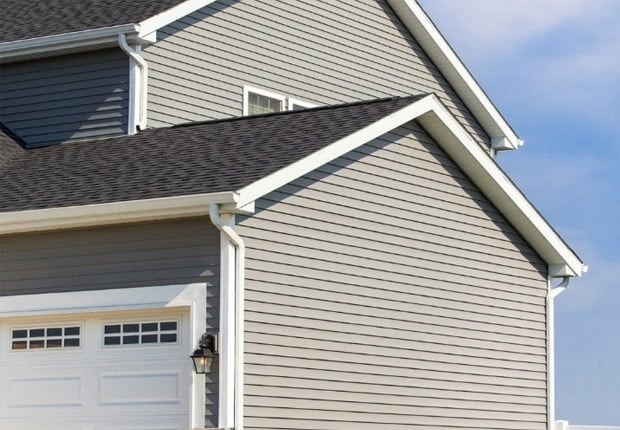 Vinyl siding is the most popular replacement siding material. It is affordable and strong while requiring no maintenance, and you never have to repaint it or worry about it fading or rotting.
Fiber cement siding is made from cellulose fibers, sand, and Portland cement. It does need to be repainted at least every 10 years but is among the longest-lasting siding materials with that upkeep.
Foam-backed siding is a vinyl siding that has a foam core. That core improves thermal resistance and thus a home's energy efficiency and also makes the siding stronger and more resistant to impacts.
Schedule a Free Siding Estimate
If you're interested in having cedar siding installed, Green Eco Solutions will come out to your home to provide a free, no-obligation consultation. Our siding expert can inspect your existing siding and provide you with a professional assessment. We can also explore your siding options with you, answer any questions that you may have, and provide you with upfront estimates for the products that interest you.
Green Eco Solutions also offers financing for cedar siding installation and our other home improvement projects, and we can discuss those options with you during your consultation. Both short-term and long-term plans are available. Homeowners who choose a short-term plan can benefit from interest as low as 0% for a period as long as 48 months, and those who want a longer term can benefit from a low, fixed payment for up to 120 months.
Enhance Your Home With Cedar Siding
Cedar siding is a superior choice to beautify your home and protect it for decades to come, and Green Eco Solutions is the company you can rely on to install that new siding the right way the first time around. Call 1-610-798-1498 today or contact us online with any questions or to schedule a free quote.