What Are Composite Wood Windows?
TimberX Composite Wood Windows, featuring the elegant beauty of wood and the low-maintenance strength of cellular PVC come together in a paint-ready exterior that gives you endless color options for your new house.
Composite Wood combines the elegant beauty of a true wood window with the low-maintenance convenience of vinyl, the robustness of metal, and cutting-edge energy-saving and operational characteristics to create a stunning and long-lasting window system. The frames and sashes are manufactured from a proprietary blend of specialty polymer and acrylic resins, resulting in an "engineered composite" material that is very durable and solid. During the extrusion process, a permanent color surface technology called "SuperCapTM" is fused to the core components. As a result, the product is significantly more durable, weatherable, and fade-resistant than other window framing materials.
Composite windows are constructed out of a variety of components, including wood, metal, and vinyl or another type of plastic. For aesthetic appeal, some designs use wood on the interior and vinyl on the exterior for ease of upkeep. Others are made of wood with cladding made of aluminum or vinyl.
Need Renovation Services?
Get A Free Quote.
Window Replacement
Benefits of Composite Wood Windows
The appearance of wood can complement almost any home design.
Sash and frame corners are triple-secured, with mortise and tenon joints linked chemically or fusion-welded frame and sash, and stainless-steel screws fastened
On the practical side, wood frames are the most energy-efficient option. They insulate your home 400x better than steel and 1,800x better than aluminum, keeping it warm in the winter and cool in the summer
Multiple weather-strip routes and integral off-set balance pockets to prevent air infiltration
For optimum thermal performance, the TimberX Composite Wood Window features a solid core frame and sash
Sashes can be tilted in for simple cleaning from within the house
A sloped sill in one piece provides the right drainage of rainwater. Weep troughs that tend to block and freeze during colder months are not required for our sill
Simple to Use, Maintain, and Safe
Simple to use. It's easy to allow in fresh air, let out strong aromas, and change the temperature in the house by simply opening and closing the windows.
Easy to Maintain. When it is time to clean the glass, the ability to tilt the sashes inward makes cleaning the window exteriors much easier.
Safe. Composite Wood Window cleaning is significantly safer because it allows the homeowner to remain inside while cleaning the glass. The ability to open up the upper sash while leaving the lower sash closed is also very useful for the safety of small children.
SuperCap is a permanent pre-finished surface that functions in even the most extreme climates. SuperCap meets or surpasses AAMA 613 color requirements, as shown by years of outdoor sun exposure testing in Florida and Arizona. This durable, capped surface protects windows and doors from yellowing from ultraviolet light exposure, erosion, chalking, and cracking for a lifetime of almost maintenance-free benefits for homeowners. Protective chemicals are delivered to the profile surface via the cap, where they give excellent weathering performance. The SuperCap surface layer is also essential to the profile and fusion-bonded to it.
TIMBREX is made of wood, UV non-plasticized pure virgin vinyl, including resin and fiberglass. It is flexible and 20x stronger than most vinyl's.
Superior Performance FeatherLift Balance System
Smooth and quiet operation – sashes raise and lower with ease.
Enables full egress without limiting sash travel.
The interlocking pivot bar provides a higher structural performance rating.
Tilt-in sash for easy cleaning. Lifts out for easy sash removal.
High-quality stainless steel coils won't rot and last a lifetime.
The same high-quality coils are used in the aerospace and military industries for counter-balance on the Mars Rover Curiosity, missiles, tanks, and submarines.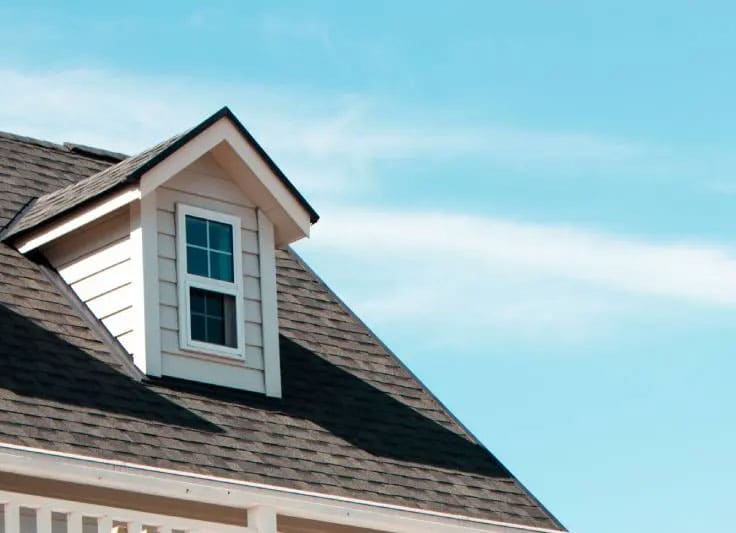 Where To Install Composite Wood Windows
Any room that could benefit from ventilation would do well with a Composite Wood Window. The hot air inside your home will rise to the ceiling. The heated air can exit through the top of the window and the cooler air can enter at the bottom by opening your Composite Wood Windows about three inches at the top and bottom.
Start Now With A Free Composite Wood Window Replacement Estimate!
Are you looking for Composite Wood Windows that are constructed to last and outperform the competition in almost every way? Green Eco's TimberX Composite Wood Windows are an excellent choice. Make an appointment with us today for a free window replacement estimate! Chester, Quakertown, Philadelphia, Reading, Northampton, Montgomeryville, Wilkes-Barre, and the surrounding areas are all served by us!
Need a Window Replacement?