Upgrade Your On-Suite or Primary Bathroom
Green Eco Solutions can help you design the functional, beautiful master bathroom of your dreams. Our bathroom remodels are completely customizable to your preferences and can be designed to match the style of almost any home. Our professionals have the affordable renovation for you, whether you want to convert your unused bathtub into a spa shower or make your shower more accessible with a brand new walk-in tub.
We Simplify the Master Bath Remodel
Creating a luxurious bathroom retreat does not have to entail a time-consuming and costly renovation. We provide master bathroom remodeling services that can update the look and feel of your master bathroom in as little as a day and at a fraction of the cost of traditional remodeling.
Need Renovation Services?
Get A Free Quote
Customized Wall Patterns & Colors
We don't believe in a one-size-fits-all approach at Green Eco Solutions. Instead, we personalize your master bathroom remodel with patterns and colors that complement your individual tastes and home décor. Choose from a number of options to create the bathroom installation that best suits your needs.
Durable & Great Looking Acrylic Showers & Tubs
Because of their durability and aesthetic appeal, acrylic showers and tubs are a popular choice for modern master bathrooms. Our bath and shower systems are known for their durability and resistance to wear and tear. Acrylic showers and tubs are less prone to chipping, cracking, and staining than traditional porcelain or ceramic fixtures. They are also lightweight, making installation and handling easier during maintenance or renovation work. Green Eco Solutions showers and tubs provide a cost-effective and long-lasting solution for those looking for a practical and stylish bathroom option.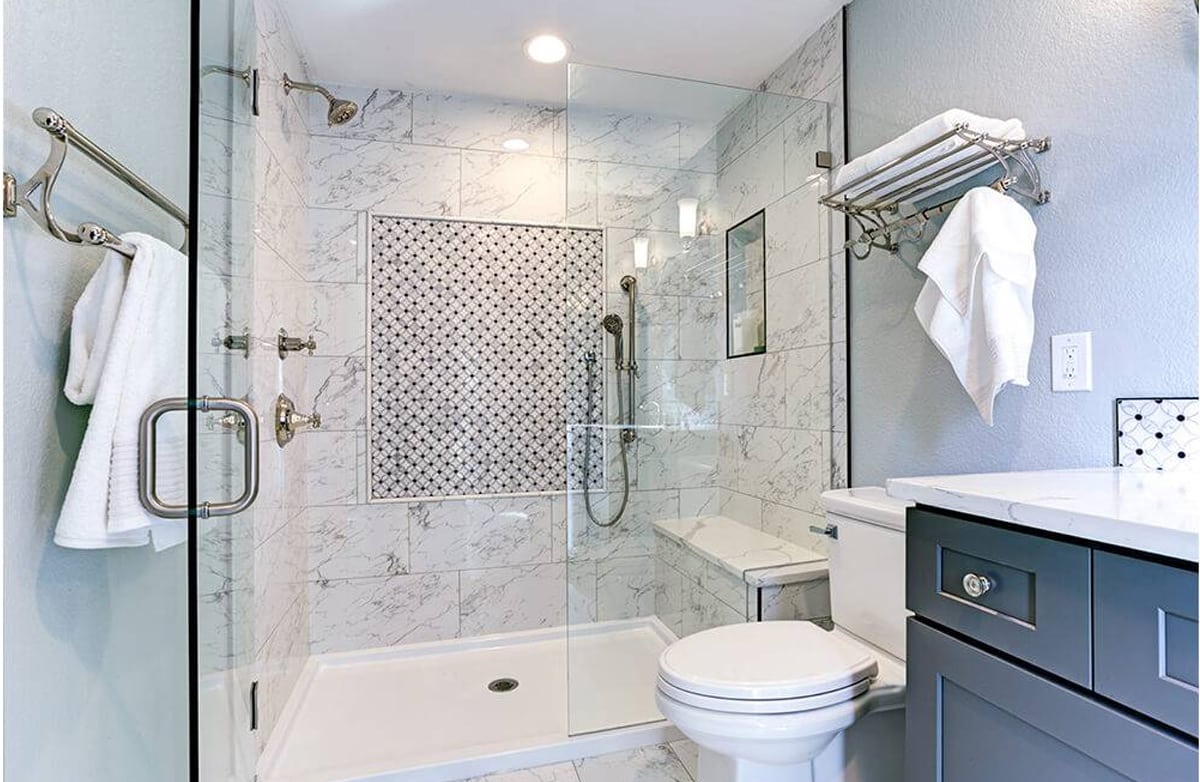 Get Started on Your New Bathroom Today
Green Eco Solutions is a reputable provider of affordable master bath remodeling services. Our experienced team is dedicated to providing high-quality workmanship that meets each customer's specific needs.  We use eco-friendly materials and cutting-edge techniques to ensure that our bathroom upgrades are not only fashionable and functional but also long-lasting and environmentally friendly. Green Eco Solutions has the expertise and resources to bring your vision to life, whether you want to update your shower or tub. You can rely on us to deliver exceptional results that exceed your expectations due to our commitment to customer satisfaction. Contact us to get a quote today.