What Is Vinyl Siding?
Vinyl siding is a weatherproofing and aesthetically-pleasing type of plastic outside covering for a home. Vinyl siding, which is made mostly of polyvinyl chloride (PVC) resin, is a practical addition to your home since it eliminates the need for painting every few years and other problems associated with routine upkeep. Properly installed siding will last for decades with minimal upkeep. Let's look at some other characteristics of vinyl siding and the advantages it provides. Choosing a reliable vinyl siding contractor can keep your home protected for decades.
Need Renovation Services?
Get A Free Quote
Affordability
When you first started looking into siding, you undoubtedly discovered that vinyl is the most cost-effective alternative. Vinyl siding panels are comprised of thin PVC sheets that snap together, allowing you to acquire a lot of wall coverage for a low price. Installation is also faster than any other siding product due to the lightweight of the panels.
Durability
Vinyl Siding is designed to endure the elements, such as strong winds and hail. Furthermore, vinyl is resistant to excessive moisture, so it won't rot or corrode over time. In many circumstances, a lifetime warranty on siding is available.
Versatile
Today's vinyl siding comes in a wide range of colors, textures, and profiles, allowing you to create your ideal exterior. Do you like the look of cedar shakes but prefer the feel of vinyl shakes? Even the most discerning eyes will be fooled by a vinyl substitute that appears exactly like the original. Do you adore Victorian Scallops? How about Cedar Shake? For any home profile, there is a vinyl siding style that works with both horizontal and vertical applications.
Color Options
If you choose vinyl siding, you will have a plethora of color selections in every direction you look at it. We've utilized a variety of colors, including red, green, gray, and blue, as well as more neutral white, taupe, and brown that you're used to seeing.
Low-Maintenance
Vinyl Siding is about as low-maintenance as it gets when it comes to siding. It will preserve its original qualities for many years, giving you your money's value, because it resists pests like termites. You will also never have to paint your house; a simple cleaning once a year or so will suffice to keep it looking new. You won't have to worry about unforeseen fees to keep your vinyl siding looking excellent once it's done.
Energy-Efficient
The issue known as "thermal bridging" occurs when heat is lost between the wall studs in exterior walls. Insulated vinyl siding eliminates this. While most houses have insulation between the wall studs, the studs themselves lack heat when they contact the exterior paneling. The insulated vinyl siding acts as a barrier between the studs and the elements, keeping your home warmer in the winter and cooler in the summer. Insulated Vinyl Siding may also qualify for energy tax credits, making it even more cost-effective to install.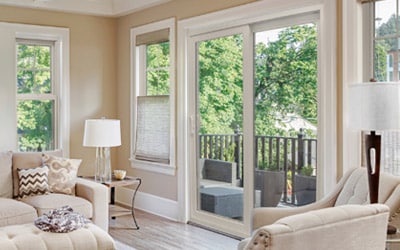 20% Off
New Doors, Windows, Or Siding
Certain restrictions apply. Please call for details.
Cannot be combined with any other offer. Minimum purchase required. Offer expires on December 31, 2023.
WARRANTY. Guardian Elite Series Vinyl Siding comes backed by a lifetime warranty.
Trusted Brand. CertainTeed has been a market leader for over a century. Vinyl Siding is the favorite brand among building professionals and homeowners.
Sustainable. Vinyl siding from Guardian Elite Series has a lesser environmental effect than other cladding solutions.
Trusted, Quality, and Warranted Energy Saving Home Improvement Services
Green Eco Solutions takes great care to ensure all our products are of the highest quality and ratings achievable
Owens Corning & Guardian Elite Series Products
Green Eco Solutions is a certified contractor for trusted and leading name brands from the industry such as Andersen, Owen's Corning, Enfinity, and HiMark
Proven Dedication To The Local Community For Over 25 Years
Green Eco Solutions has been committed to giving our clients the most innovative energy efficient options for their projects. We believe that a dedication to making a difference starts with us!
Free Estimates On All Work
We invest in your project from the beginning, with detailed and accurate estimates that provide you all the information you need in order to feel completely comfortable with your new home improvement project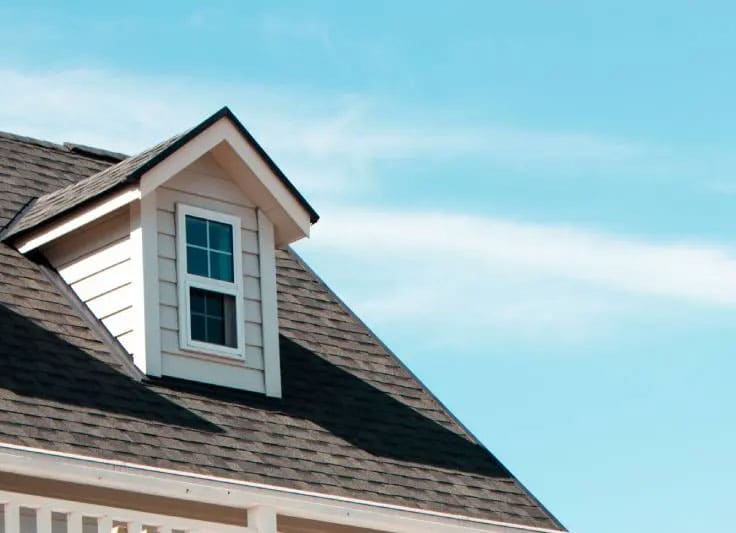 How to Schedule Your Vinyl Siding Replacement
STEP ONE
Book a consult & describe your project
Contact us, and Green Eco Solutions will inspect your current Siding replacement needs.
STEP TWO
Get the terms & and estimated price
Review a price lock on your project that is good for one year to use towards your future planning.
STEP Three
You can rest, we do the work
Waiting for your custom ordered Siding will be the hardest thing you'll have to do! All Siding replacements are backed with a lifetime warranty on labor and materials
Need a Siding Replacement?