Get a Quote From Our Roofing Experts
When you need a roofer to inspect, repair, or replace your home's roof, it's important to choose a local roofing company that's established and trusted in your neighborhood, throughout the Lehigh Valley and the surrounding counties, and that company is Green Eco Solutions. We're a fully insured and licensed residential roofing contractor that's served area homeowners for more than 30 years and which has built our name on delivering superior workmanship and outstanding customer service and care.
Why Choosing an Established Roofer Is Important
There are many independent contractors and small companies in our region that offer roofing services and often at prices that seem too good to be true, but many of these roofers aren't qualified. They often lack the necessary skill and experience, don't complete work according to building codes and manufacturer warranty requirements, and cut corners when it comes to material quality. Green Eco Solutions, on the other hand, is a local roofing company that delivers expert installations and repairs using only the finest roofing materials available, and in the unlikely event a problem arises with our work, you have the peace of mind that we'll be here to stand behind it.
Need Renovation Services?
Get A Free Quote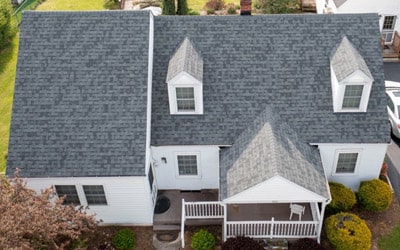 $139/Month
A Full Roof Replacement
Roof must be a minimum of 15 squares to qualify.
Subject to approved credit. Cannot be combined with any other offer. Offer expires on September 30, 2023.
Do You Need to Replace Your Roof?
Age is the most important factor to consider when it comes to timing your roof replacement. All roofing materials have an expected lifespan, and your goal should be to replace your roof as you near that mark. We recommend a roofing inspection performed by a trusted and local roofing company each year and after any bad storm in which your roof may have been damaged. Perform maintenance as needed, and keep an eye out for problematic signs. That includes shingles that are missing, torn, curled up at the edges, or otherwise damaged, and flashing that is missing, rusted, or damaged.
Missing Shingles or Leaks? We Can Repair Your Roof
Our local roofing company offers a range of roof repair services. Depending on the age of the roof and the extent of the damage, repair may be a more financially sensible option than replacement. Our repair team will not only restore the soundness of the roof and the protection it provides but deliver a seamless aesthetic that restores your home's curb appeal as well.
Trusted Roof Replacement Services
If it is time to replace your roof, our local roofing company can help with that as well. Our expert roofers handle all aspects of the roof replacement process, including tear-off, cleanup, and the installation of the underlayment and ventilation along with new shingles or other roofing material. Green Eco Solutions also has project consultants who can assist you in exploring your roofing options and choosing the perfect material for your home, and if you want to go in a different direction from what you currently have, such as from asphalt shingles to a metal roofing system, we can handle the conversion.
Green Eco Solutions Is the Smart Choice
Green Eco Solutions is a local roofing company in Lehigh Valley that has been designing and installing residential roofing systems for more than 30 years. We offer competitive pricing for all labor and materials and provide upfront and accurate estimates. Our roof installation methods are proven and refined, and we stand behind our work with a Homeowner Happiness Guarantee.
The Importance of a Well-Functioning Roofing System
A roof is an integral aspect of any building, and when designed well and functioning optimally, a roof sheds rainwater as quickly and efficiently as possible. This extends the roofing material lifespan and helps to avoid water intrusion, and a well-functioning gutter system is necessary to protect the siding, windows, foundation, and landscape. The roof is also a core feature of the building envelope, which means that an effective roof makes a home quieter and more comfortable and minimizes heating and cooling costs.
GES Installs Roof Ventilation Too
Ventilation is an important aspect of any roof as it allows air to circulate and the roofing material to remain at a lower temperature, which increases its effectiveness and lifespan. While you don't necessarily have to upgrade your roof ventilation each time you reroof your home, it's the perfect time to consider it. You may want to consider proactive replacement as it'll never be cheaper to replace vents than during roof replacement. It's also an opportunity to consider ventilation upgrades, such as upgrading from passive to active vents.
The Types of Roofing Systems We Install
Our local roofing company specializes in all manner of roofing materials used in this region for residential applications. That includes traditional three-tab asphalt shingles, which are often the cheapest option, but also architectural shingles, which provide greater performance and curb appeal. Green Eco Solutions also installs metal roofing systems, which come with limited lifetime guarantees.
Free Roofing Estimates
If you think that you may need roof repair or replacement, schedule an on-site consultation with us. Our local roofing company will come to your home at no cost and without obligation. We'll perform a thorough inspection, provide you with a professional assessment, and answer any questions that you may have. If repair or replacement is required, we'll explore your options with you and provide you with an estimate that reflects all necessary labor and materials.
Flexible Financing Options
Green Eco Solutions makes it easier to budget for all home improvement projects by offering financing plans that give you options. You may prefer short-term financing through which you can enjoy rates as low as 0% for up to 48 months, or you can take advantage of a long-term plan through which you'll have a low, fixed payment each month for up to 10 years.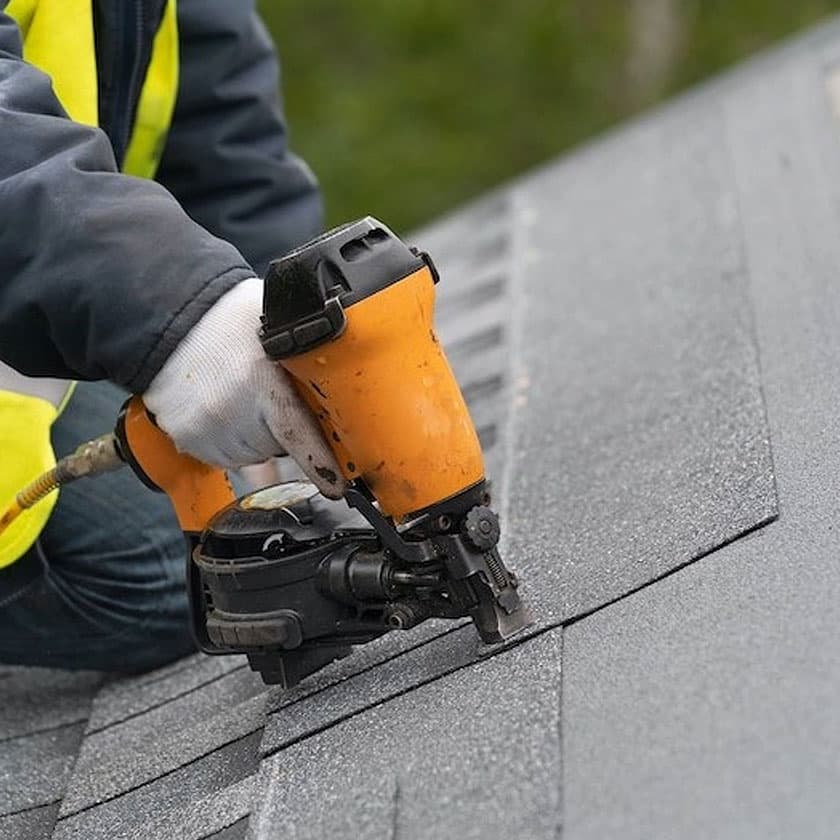 Trust Green Eco Solutions as Your Local Roofing Company
Green Eco Solutions has earned many loyal customers throughout Lehigh Valley and the neighboring communities, and we welcome the opportunity to make you the next one. Contact our local roofing company today at 1-610-798-1498 to schedule an estimate or with any questions about our services and the various roofing systems we offer.