We provide expert asphalt Shingle Replacements
Asphalt Shingles are the most popular roof covering for homes, largely because they are relatively inexpensive, are durable, and come in a wide variety of styles, colors, and textures. Here at Green Eco Solutions, we carry three-tab shingles and architectural shingles from leading manufacturers to give your home a long-lasting beautiful finish.
To get the longest life out of your asphalt roof, proper installation, maintenance, and repairs are necessary. That's why it's important to choose an experienced, professional contractor you can trust.
We are your local asphalt roofing expert serving Bethlehem, Allentown, Easton, and many areas of Pennsylvania & New Jersey.
Need Renovation Services?
Get A Free Quote
What are the 3 Types of Asphalt Shingles?
Luxury, Dimensional, and 3-tab are the three types of asphalt shingles. While 3-tab shingles used to be the most popular, dimensional shingles are now the most prevalent form used on roofs in the United States.
Luxury styles shingles are just as well-marketed as dimensional shingles but have a slate aesthetic versus wood shake. Continue reading to see how the various varieties of asphalt shingles compare in terms of price, warranties, and longevity.
Lifespan of Asphalt Shingles
The lifespan of your roof is the number of years you can expect it to last.
3-Tab Shingles have the lowest lifespan of the three varieties of shingles, lasting only 25 years. Both dimensional and luxury shingles have a 30-year lifespan, but the luxury version has the protentional to last much longer, up to 50 years under the correct conditions.
Exclusive to Green Eco Solutions, the Enfinity Designer Performance Shingles is backed by a LIFETIME warranty.
As long as your asphalt shingles are laid properly and your attic is properly ventilated, they will last as long as their manufacturer specifies. Other elements, however, have an impact on the lifespan of an asphalt shingle roof.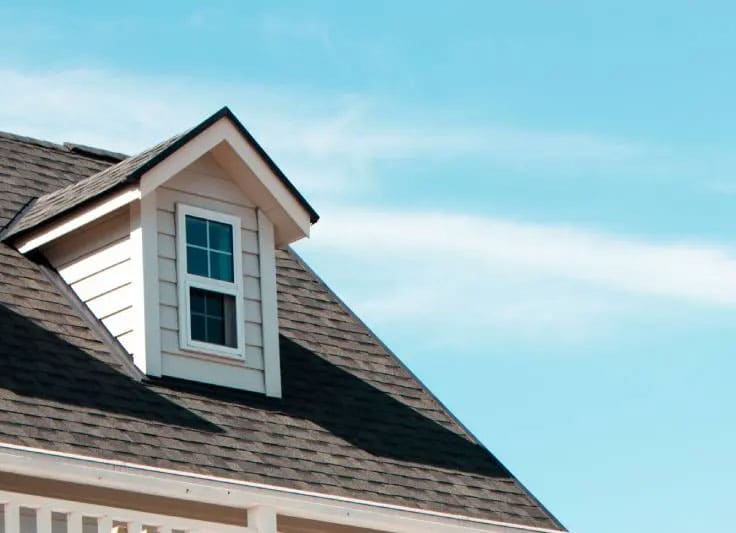 Cost of Asphalt Shingles
Because the prices of roofing materials fluctuate, it's difficult to offer you accurate pricing on the shingles themselves. The three varieties of asphalt shingles are available in a variety of price ranges to suit your needs.
3-Tab Shingles are the most affordable of the three types, making them an excellent choice for those on a restricted budget. Dimensional Shingles are a little more expensive than 3-Tab Shingles, but they last much longer and come with more warranty choices.
The most expensive of the three varieties of shingles is Luxury Shingles. While they come with a big price tag, these shingles are the most attractive and durable.
Asphalt Shingle Warranty
A material warranty is provided by the asphalt shingle manufacturer. If there is ever a problem with the roofing material itself, the warranty is essential to preserve your roof investment.
The manufacturer's warranty is included with each package of Asphalt Shingle. A 25-year warranty is included with 3-Tab Shingles, and a 30-year prorated warranty is included with Dimensional and Luxury Shingles.
Dimensional and Luxury Shingles have the option of a lifetime warranty. To qualify, all of the asphalt roofing components (including the Asphalt Shingles) must be purchased from a single manufacturer as part of a complete roof system.
Enfinity Designer Shingles are part of the Enfinity Lifetime Roofing System, exclusive to Green Eco Solutions and backed by a lifetime warranty.