Upgrade Your Bath with a New Tub
If you've recently come to the realization that your home's bathroom needs some attention, you might want to contemplate a bathtub renovation from the experts at Green Eco Solutions. This option can give your bathroom a fresh and updated look without the stress and hassle of a complete remodel. Our bathroom remodeling company has can renovate your bathtub in as little as one day using our expertise.
Need Renovation Services?
Get A Free Quote
Design the Ideal Bath or Shower
You have a wide range of options for replacing your bath, which can help you create the bathroom of your dreams. Our custom-made shower walls and pans come in various colors and designs, including barrier-free and neo-angled, and can match any style. Also available for bath and shower renovations are shelving units, built-in seating, grab bars, and other accessories. We can design a shower that meets your needs, no matter what your vision may be.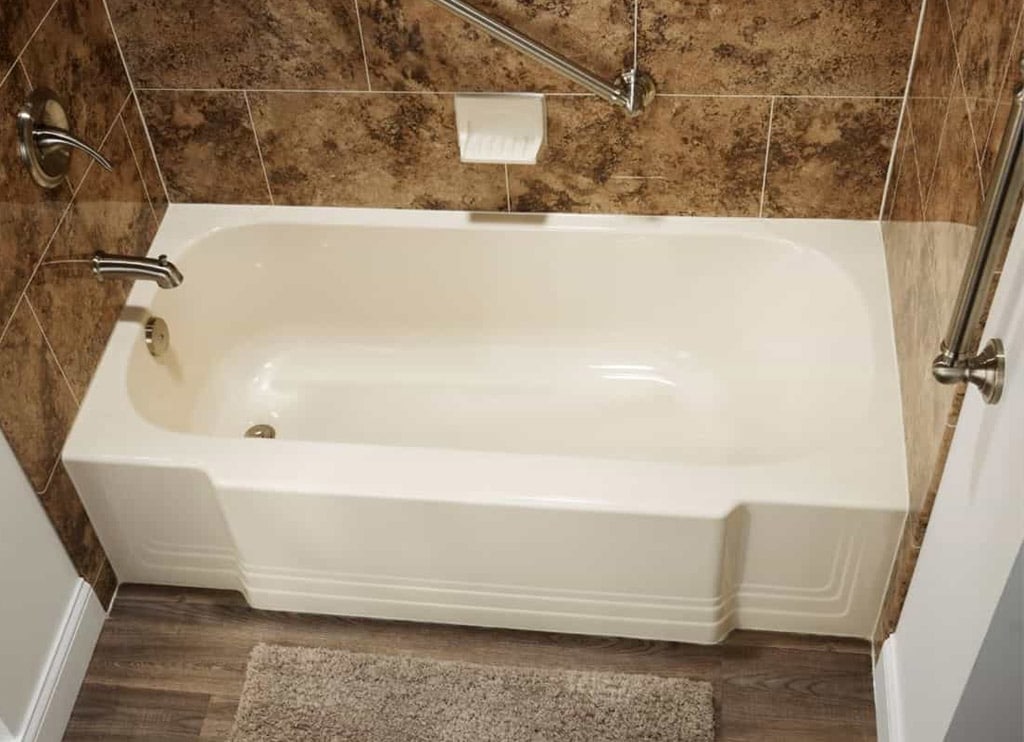 Are you looking for a safer alternative to stepping out of the shower on the slick floor every morning? Would you prefer a relaxing soak in the tub after a long day? With our shower-to-tub conversion, you can have the stylish, functional bathroom of your dreams. We can renovate your bathroom in as little as one day to meet your bathing and aesthetic needs.
For those with limited mobility, getting into a slippery bathtub can be challenging, and for some, it might even take away their independence. Never again worry about the risks associated with bathing. Your walk-in tub can be installed by Green Eco Solutions' experts in as little as one day. Our straightforward, inexpensive bathroom renovations are a great asset to any house in need of a walk-in bathtub.
Want to Renovate Your Bath?
Durable Material & Proper Installation
All of our bathtubs and surrounds are constructed from a durable, mold- and mildew-resistant acrylic shell. Our triple-seal technology prevents water from penetrating your surround, and our acrylic is resistant to chipping, cracking, and fading. A limited lifetime warranty on your new bathtub or shower is offered to ensure peace of mind.
Schedule a Bathtub Installation Consultation
You can avoid the inconvenience and prohibitive cost of other bathroom remodeling options by choosing Green Eco Solutions. Our bathtubs are elegant and long-lasting because they are made of highly durable acrylic material. The non-porous material requires little maintenance and is resistant to aging. Schedule your FREE bathtub renovation quote from us today.