It's Time for a Shower Upgrade
Are you noticing wear and tear on your shower? There's no need to undergo a messy construction project when you can just upgrade it. Our shower liners are specifically created to fit seamlessly over your existing bathtub without requiring a replacement.
Crafted with a sturdy acrylic shell, our shower liners are highly resilient and can easily endure daily wear and tear. Our team of installation experts will take accurate measurements to custom fabricate a perfectly fitted liner, ensuring that there are no water leakages. With systems available for over 1,500 different shower models, you can rest assured that our shower liners will cater to your requirements flawlessly.
Need Renovation Services?
Get A Free Quote
Benefits of Installing a Shower Liner
Shower liners are a long-lasting, low-maintenance, and cost-effective alternative to a full remodel or restoration. The process includes measuring the shower and installing the liner and fixtures, with the majority of the work being done outside the home. Because the acrylic liners are double-layered and come with a manufacturer's warranty, they can be installed in as little as one day. The liners are easy to clean and protect the shower from stains, rust, and chips.
Save Time and Money
You won't have to deal with long projects or contractors who come and go from your house. Our shower liners are easy to install and can be done in as little as one day. While high-quality shower liners are not cheap, and labor will almost certainly be required, this is far less expensive than restoring your shower or doing a full remodel. Our manufacturer's warranty will also cover your new shower.
Durable Materials
Shower liners are a durable option. Liners are not only thick, but double-layered as well. As a result, they outlast other popular shower restoration methods like refinishing. You'll also benefit from our acrylic liners, which are made of a very strong plastic.
Low-Maintenance
A shower liner is simple to clean. All you have to do is clean the liner on a regular basis with soap and water. Deep scrubbing is unnecessary in the absence of grout and other rough surfaces. The liner also protects your tub from stains, rust, and even chips, ensuring that your bathroom remains aesthetically pleasing for many years.
Want to Upgrade Your Shower?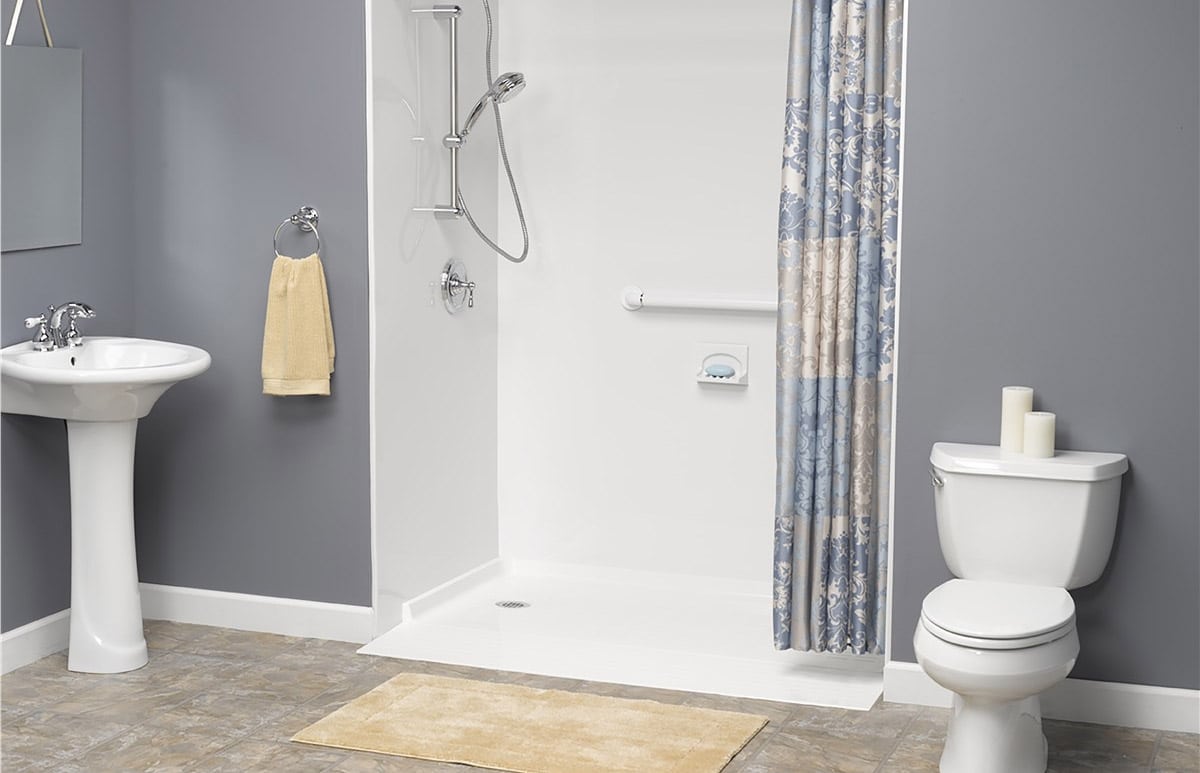 Customized Designs for Your New Shower
Green Eco Solutions believes that there is no such thing as a one-size-fits-all solution. Rather, we tailor the style and colors of your shower upgrade to your specific tastes and home décor. To create your ideal bathroom, you can choose from a variety of surround patterns and colors.
A bath-to-shower conversion may be just what you need if your bathroom needs more accessibility and space to shower. Unlike traditional, time-consuming renovations, Green Eco Solutions can have your new bathroom operational in as little as one day.
Get Started on Your New Shower
Green Eco Solutions can provide you with a cost-effective replacement shower liner or wall surround. To schedule your free bathroom remodeling consultation with one of our friendly customer service representatives, call 1-610-798-1498 or contact us online.